WHY SHOULD I ASK FOR A STEROID-FREE TREATMENT FOR MY DOG?
Until recently, vets didn't have many alternatives to the use of steroids to treat itch in dogs. Unfortunately steroids can be associated with numerous unwanted side-effects that may affect your dog's health, quality of life and even impact your own day-to-day routine. Some of these side-effects can even occur during only short courses of steroids.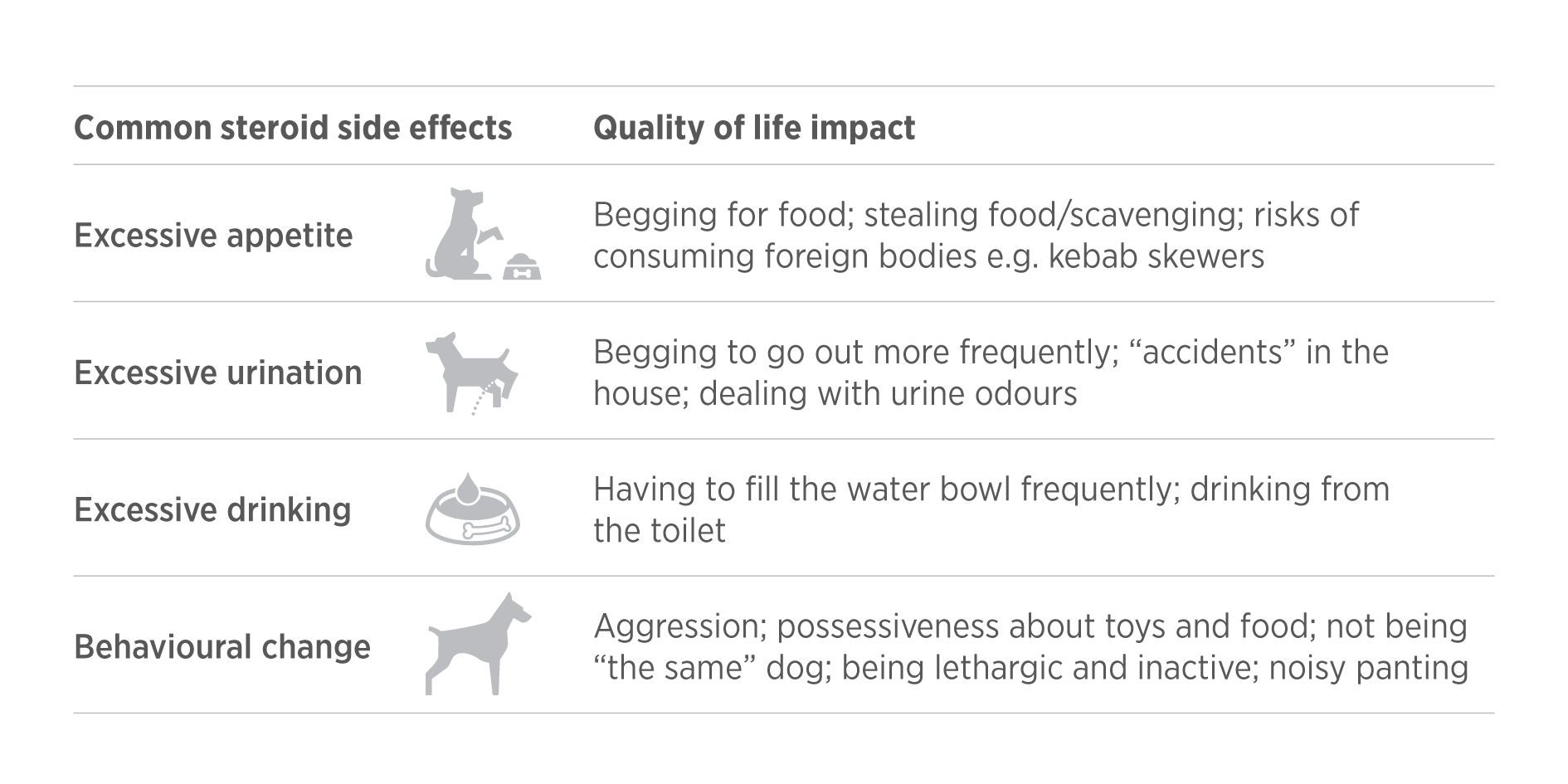 Developments in our understanding of allergic itch in dogs have resulted in an innovative steroid-free treatment option for itchy dogs.
See your vet and ask about the steroid-free treatment that can relieve itching and make your dog comfortable, fast.