Dairy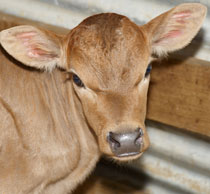 Zoetis manufactures a complete range of herd health management solutions. These include therapeutic treatments for mastitis and respiratory disease, vaccines for clostridial and reproductive diseases, treatments for parasite infections and products for managing reproduction. The range includes leading and trusted brands such a Teatseal, Ultravac® 5 in 1 and Ultravac® 7 in 1, Dectomax® and CIDR®.
Our people also set us apart from other companies. The Zoetis Sales Force and Technical Services veterinarians bring value to our customers daily. They provide information to help producers and veterinarians make informed decisions that contribute to the health of the herd and a profitable operation. Zoetis business managers also work with veterinarians and retailers to bring producers the latest information about animal health issues.
Through our solution-oriented approach to your business, we make our products better every year to help you grow a successful business.