Tune-in live: 7.30pm Sydney time or catch-up on demand
| DATE | SPEAKER | TOPIC |
| --- | --- | --- |
| 22nd January 2019 | Leslie Sauber | Curious dermatology cases |
| 19th February 2019 | Dani Hoolahan | Otitis externa |
| 19th March 2019 | Meng Siak | Cutaneous manifestations of systemic disease |
| 16th April 2019 | Meng Siak | Feline pruritic dermatitis |
| 21st May 2019 | Izi Sladakovic | Skin diseases of exotic animals |
| 18th June 2019 | Peter Hill | Immune mediated skin diseases of dogs and cats |
| 23rd July 2019 | Nellie Choi | Atopic dermatitis and the skin barrier |
| 20th August 2019 | Fiona Scholz | Management of secondary skin infections |
| 17th September 19 | Stephen White | Approach to pruritus in horses |
| 15th October 2019 | Sandra Nguyen | Cutaneous neoplasia |
| 19th November 2019 | Mandy Burrows | Approach to alopecia in dogs |
| 17th December 2019 | Debbie Simpson | Otitis externa in cats |
MEET OUR SPEAKERS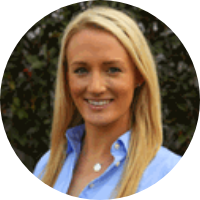 DR FIONA SCHOLZ
BSc, BVMS, MANZCVS, ACVD
Fiona graduated from Murdoch University Veterinary School, Western Australia in 2011. She then completed a one-year rotating internship in internal medicine and oncology at Perth Veterinary Specialists in 2012. In 2014 she began her dermatology residency training at Animal Dermatology Clinic – Perth. Scholz successfully completed the certifying examination in dermatology of the ACVD on her first attempt and is the seventh Australian to achieve Diplomate status in the American College. Fiona is currently working at the Animal Dermatology Clinic – Perth. Dermatology Clinic - Perth.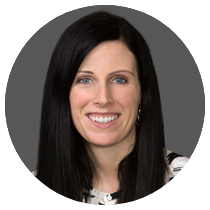 DR DANI HOOLAHAN
BSc BVMS DACVD
Group Veterinary Operations Manager, Zoetis
Dani obtained her Bachelor of Veterinary Medicine and Science from Murdoch University, undertook residency training and licencing in the USA (University of California, Davis) and is a Diplomate of the American College of Veterinary Dermatology. She has most recently run her own dermatology clinic including four staff in New South Wales, and through her clinic supported a wide range of local veterinarians and their clients. She also runs satellite clinics across NSW and Tasmania and as a result, has forged strong relationships with practices throughout the country.
Dani recently joined the Zoetis team as the manager of our Veterinary Operations team of four veterinarians. Dani has a very keen interest in lifting the standard of practice in dermatology by veterinarians and will be working as part of the Zoetis team to achieve this aim. Dani has extensive experience with the Zoetis suite of dermatology products including Apoquel, Cytopoint, Convenia and Simparica, and is well versed on the weird and wonderful skin cases presenting in veterinary practice.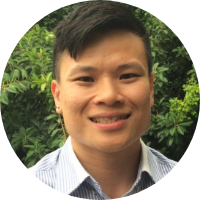 DR MENG SIAK
BSc BVMS MANZCVS FANZCVS
Dr Meng Siak graduated from Murdoch University Veterinary School, Western Australia, in 2006 with honours. He then spent one year in general practice in Townsville, Queensland, before returning to Murdoch University to commence an internship in veterinary dermatology. At the completion of the internship, he furthered his training with a residency program in veterinary dermatology with the Australia and New Zealand College of Veterinary Scientists (ANZCVS). In 2011, Meng successfully attained membership in Canine Medicine by examination. In 2014, he passed examinations to become a Fellow of the ANZCVS and a registered specialist in veterinary dermatology.
Meng has published and presented in Australia and overseas. He has a special interest in multidrug and methicillin resistant Staphylococci infections and published an original research paper on methicillin resistant Staphylococcus pseudintermedius (MRSP) from dogs in Western Australia.
Meng consults from WAVES in Perth, Western Australia.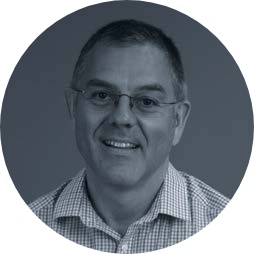 PROFFESSOR PETER HILL
BVSc (Hons), PhD DVD DipACVD Dip ECVD MANZCVS
Professor of Veterinary Dermatology and Immunology, Adelaide, SA
Peter Hill is a UK veterinary graduate with over 25 years' experience of clinical practice and academia. After spending 5 years in a UK companion animal hospital, he trained as a specialist dermatologist at the University of Madison, Wisconsin, USA. He obtained a PhD at the University of Edinburgh, UK and subsequently worked as a lecturer, clinician and researcher. After spending some time at Bristol University, UK he emigrated to Australia and spent 18 months at a specialist referral centre in Sydney. Following that, Peter returned to academia at the University of Adelaide, SA. Peter is the only veterinary dermatologist in the world to have been board-certified as a Diplomate in the UK, Europe and the USA, as well as having a PhD. He has trained 9 dermatology residents, written 2 textbooks, published over 100 papers and book chapters, and given over 240 invited talks and presentations.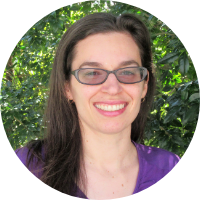 DR IZIDORA SLADAKOVIC
BVSc (Hons I) MVS Dipl ACZM
Izidora graduated from the University of Sydney in 2007 with a Bachelor of Veterinary Science (First Class Honours). After working in both exotics and general practices for several years, Izi completed a rotating internship at the Small Animal Specialist Hospital in Sydney and then joined Sydney Exotics and Rabbit Vets as an associate. She also obtained a Master of Veterinary Studies from Murdoch University. In 2017, Izi completed a three-year zoological medicine residency, with a focus on exotic pets, at the University of Georgia, USA. She became a Diplomate of the American College of Zoological Medicine in 2017, passing the sub-specialty examination in zoological companion animals (ie. exotic pets). Izi is a registered specialist in zoological medicine in both Australia and USA, and is currently the only veterinarian in Australia to hold this qualification. Izi has published numerous journal articles and book chapters (particularly in the field of exotic pet endoscopy), undertaken research projects to improve diagnostic testing in exotic pets, and presented at various exotics conferences. Izi is excited to return to Sydney's Northern Beaches and is dedicated to providing the best possible care for exotic pets.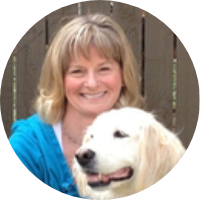 DR LESLIE SAUBER
DVM Diplomate ACVD
Dr Leslie Sauber earned a Doctorate of Veterinary Medicine at Oklahoma State University. She was in general companion animal practice for several years before starting a dermatology residency at the University of Illinois. She became a Diplomate of the American College of Veterinary Dermatology in 1996.
Leslie then established a referral dermatology clinic in Oklahoma where she happily worked for over 20 years. In 2018, in a spirit of adventure she accepted a position with Animal Dermatology Clinic in Auckland. As a new emigrant she is appreciating the kindness of New Zealanders and the natural beauty that surrounds her.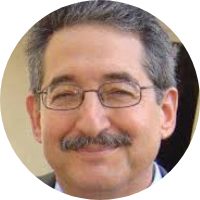 DR STEPHEN WHITE
BA DVM
Professor Medicine & Epidemiology
Dr. White became a Diplomate of the American College of Veterinary Dermatology in 1983. A graduate of the School of Veterinary Medicine at the University of California at Davis, he also did his internship and dermatology residency. He has held faculty positions at Tufts' School of Veterinary Medicine and Colorado State's College of Veterinary Medicine and Biomedical Sciences before joining the School of Veterinary Medicine at UC Davis as a full Professor in 1998. Dr. White has twice been a sabbatical professor at the National School of Veterinary Medicine in Nantes, France. His areas of interest include food allergy, cutaneous manifestations of systemic disease, rabbit/rodent dermatology, and equine dermatology. Dr. White has published over 100 scientific papers in refereed journals.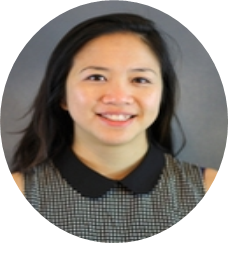 DR NELLIE CHOI
Bsc, BVMS, ACVD
Dr. Nellie Choi completed her Bachelor of Veterinary Medicine and Surgery in 2009 at the Murdoch University in Perth, Western Australia. She has worked in various general practices in WA for 5 years before moving to California and accepting a residency position with the Animal Dermatology Clinic. After completing her dermatology residency in Los Angeles and passing her specialist exam, she moved back to Perth with her husband in Dec 2018. Nellie loves travelling and is a massive foodie!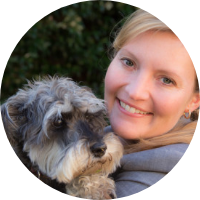 DR SANDRA NGUYEN
BVSC (HONS I) DIP. ACVIM (ONC) MANZCVS
After graduating from the University of Sydney, Dr Sandra Nguyen worked at Gladesville Veterinary Hospital before taking up a residency in medical oncology at Cornell University in the US. Since becoming a veterinary oncologist, Sandra has worked on faculty at the Ohio State University, as well as in referral practice in Sydney. She shares her home with her husband, 3 fur-babies, and her beautiful son. Sandra currently consults from SASH.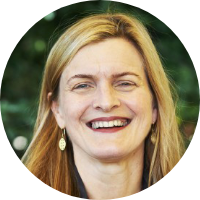 DR MANDY BURROWS
BSc, BVMS, MANZCVS, FANZCVS
Associate Professor in Small Animal Medicine (Dermatology); Registered Specialist in Veterinary Dermatology, Perth WA
Mandy is a Fellow of the Australian and New Zealand College of Veterinary Scientists (ANZCVS) in Veterinary Dermatology; a registered specialist in veterinary dermatology and Associate Professor in Small Animal Medicine (Dermatology) at Murdoch University, Western Australia. She is part of the global Animal Dermatology Clinic (ADC) team that has veterinary dermatology referral practices located in the US, Australia and New Zealand and she is the key dermatologist at ADC-Perth with two dermatology practices in Western Australia. Mandy teaches undergraduate veterinary students at Murdoch University and the dermatology unit of the Masters in Veterinary Medicine at Massey University. She is the current past-President of the Council of the ANZCVS and the current Australian and New Zealand representative of the World Association for Veterinary Dermatology and the President of World Congress in Veterinary Dermatology to be held in Sydney in 2020. She has authored and co-authored publications in national and international journals and textbooks. She has extensive experience with clinical dermatology in companion animals and she loves consulting and teaching.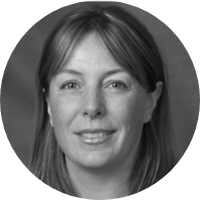 DR DEBBIE SIMPSON
BVSc, MANZCVS, FANZCVS
Debbie completed a five year undergraduate veterinary degree at Massey University in New Zealand. On graduating in 2008 she was awarded the Pfizer (Zoetis) Internship at the Veterinary Specialist Group in Auckland, New Zealand – the opportunity to do this internship in her first year of practice was a wonderful experience and it was a privilege to work with the talented team of specialists at the Veterinary Specialist Group.
In 2009 she moved to Australia to undertake a further internship at Veterinary Specialist Services in Brisbane which gave her more experience working with specialists in surgery and medicine. A residency in Veterinary Dermatology followed at the Melbourne Veterinary Specialist Centre from 2010-2013. In May 2013 she was accepted for further training at Cornell University in New York State with two of the most respected and best known veterinary dermatologists in the world, Dr Danny Scott and Dr Bill Miller.
In 2014 Debbie passed the Fellowship exams of the Australian & New Zealand College of Veterinary Scientists in Veterinary Dermatology and is now a Registered Specialist in Veterinary Dermatology, running her own specialist clinic in Auckland – The Skin Vet.
Tune-in and
you could WIN
Join us live, or catch-up on demand any 8 of the
12 webinars in the Start from Scratch
Dermatology Academy Webinar Series to automatically go into
the draw to win.*

The Prize Pool
20 registrations to the 9th World
Veterinary Dermatology
Congress + an invite to the
Start from Scratch dermatology
dinner hosted by Zoetis during the
congress.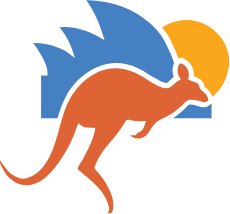 For more information on the World Congress of Veterinary Dermatology, Sydney, 2020